Monitor Your Blood Pressure with Ease: 3 Best At Home Blood Pressure Monitors in 2023​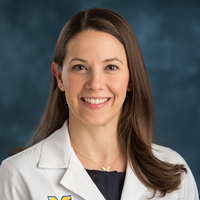 Caroline Swanson
Updated: Nov 30th, 2023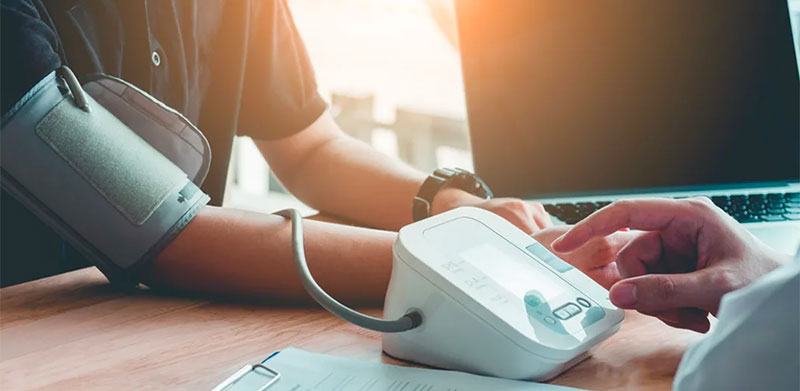 If you're someone who's been living with high blood pressure, there's one thing you need to know: your numbers! Keeping track of your BP status is as important as any prescribed preventive measures. But, if you're like most people who tend to visit their doctor just for a BP check, things may end up a bit impractical.
That's why getting your hands on an "at home" blood pressure monitor is essential. It gives you a glimpse of any irregularities or spikes that may transpire to something worse, all at the comfort of your home. And not to mention, it also saves you a boatload of cash!
These blood pressure monitors are the easiest and most convenient way of staying on top of your health all the time. It provides you the necessary details you need to evaluate if the situation is manageable or a health emergency.
Though, choosing one that serves what you need could be tricky. Some may work; some are just plain useless. But, don't worry, we did the hard work for you and highlighted what we believe are the best blood pressure monitors that cover everything you need. Read ahead!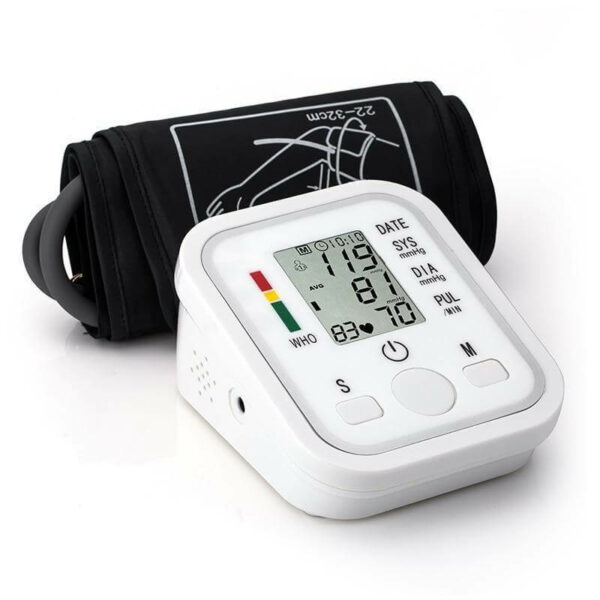 OmroCheck is an easy, plug-and-use digital blood pressure monitor that you can bring anytime, anywhere to keep your health in check. The device uses a high-accuracy oscillometric method for a non-invasive diastolic and systolic reading. 
What's impressive about this "automatic" BP monitor is its ability to check your heartbeat and pulse rate, along with WHO-approved blood pressure color coding, to give you the absolute indication of your BP status. With such, you'll feel at ease no matter what comes your way, and you can prevent issues before it gets worse.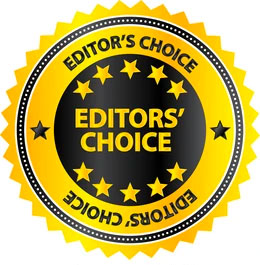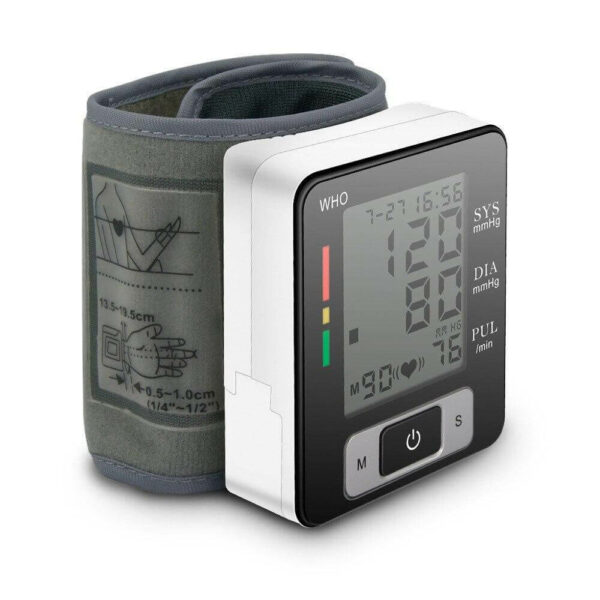 The BrightSense Digital Blood Pressure Monitor takes convenience to a whole new level. This device comes with great features that make BP monitoring stress-free. BrightSense uses your upper arm to take its reading. Many prefer this method since the cuff wrap's leveled as your heart—allowing a much accurate and efficient measurement.
Like popular BP monitors today, this also uses the oscillometric method to read essential indicators like diastolic, systolic, heartbeat, and pulse rate. But what stands out the most is its auto-inflation that ensures uniform and stable reading when used.
And to provide accurate readings, the device calculates results based on three previous measurements, so spikes and irregularities are well-indicated. All in all, this digital blood pressure monitor is perfect for all age groups that require accurate and efficient BP monitoring.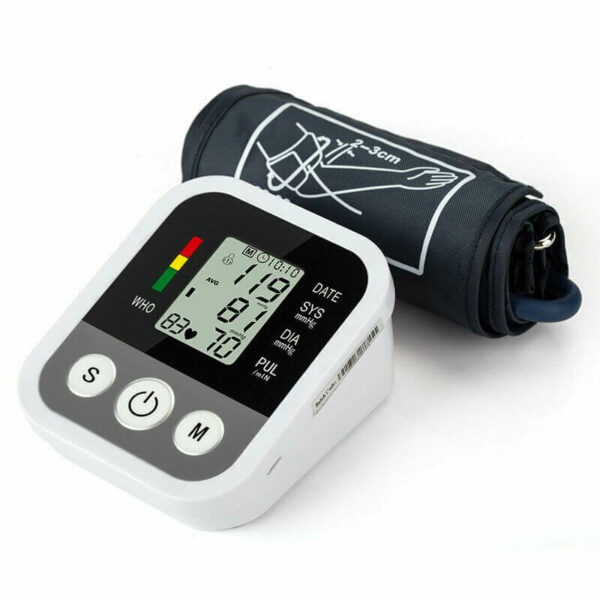 The QuikRead Wrist Blood Pressure Monitor is another excellent device to keep track of your BP status. Of course, it comes with its unique set of features that deliver accurate results—anytime, anywhere! As the name suggests, it uses your wrist to acquire data for the sake of your convenience.
Unlike other monitors, the device is fixed to its adjustable cuff wrap to enable a high portability level. There's no complicated installation too! You'll just have to wear it, relax, and turn it on.
In choosing an "at-home" blood pressure monitor, go with devices that provide the necessary details. It is vital to know everything about your BP status so you'll know what to do next.
A dual-mode, 99-memory feature could help you track your BP history and determine significant spikes or changes throughout the day or week. This feature allows you to evaluate prior activities that might have caused your BP to rise or fall. With that, you can apply necessary adjustments to prevent irregularities moving forward.
And lastly, choose devices that offer a user-friendly interface. When it comes to health, simplicity is critical. You don't need those complicated BP monitors since not everyone around you is savvy enough to operate one.
There you have it! As always, stay healthy.